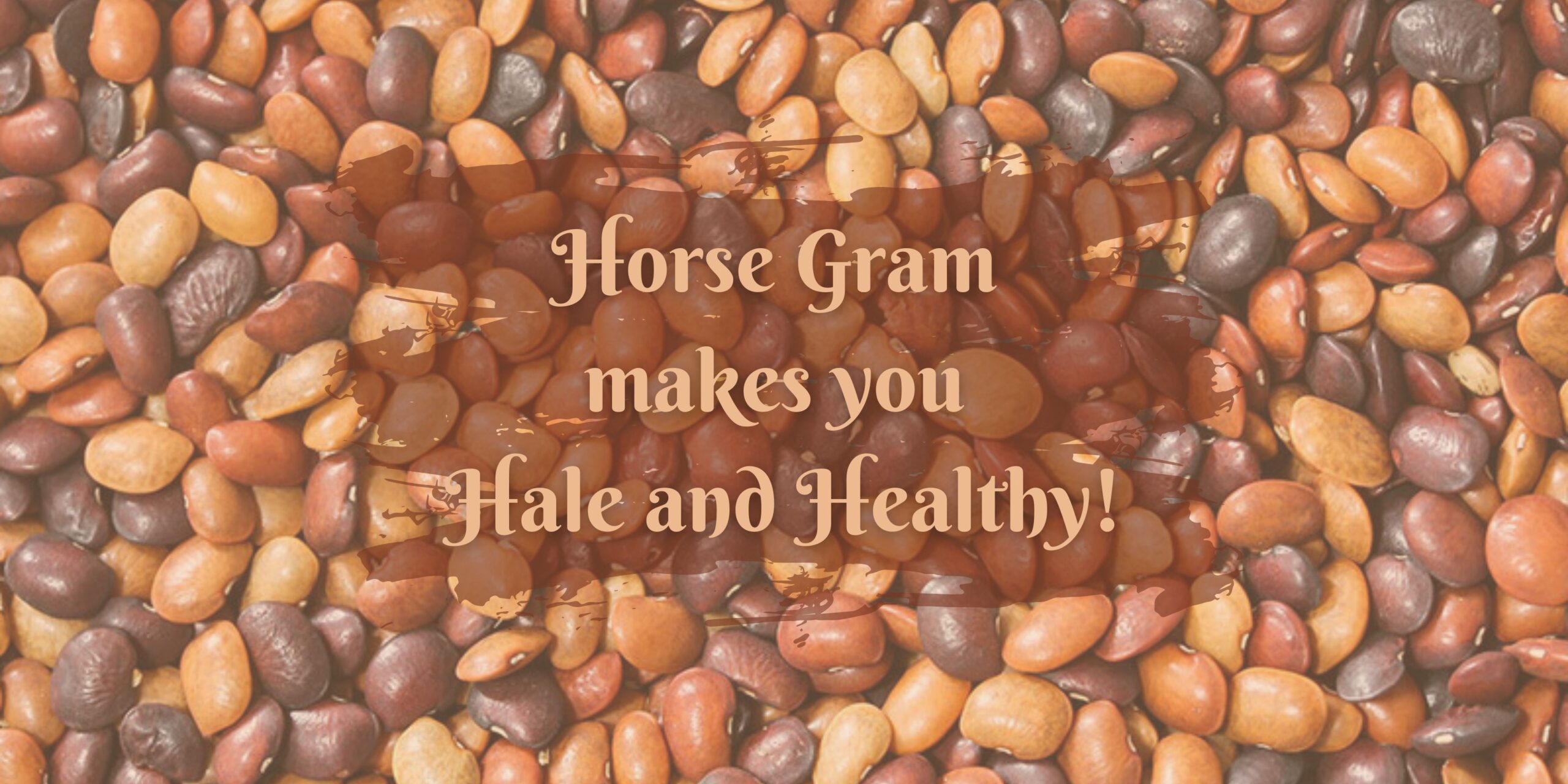 Horse Gram makes you hale and healthy!
The benefits of horse gram are elucidated in this post. A horse gram is a small, creeping herb with tiny, flattened seeds. They look like a curled beak and are red, brown, or black in colour. Because they are abundant in protein, these grains are essential for our health.
Horse gram, also known as Macrotyloma uniflorum, is a pulse crop native to the southeast Asian subcontinent and tropical Africa. It has long been farmed and consumed in India. The exceptional nutritional profile, drought tolerance, and overall hardiness of this legume have been recognised as potential future food supplies by the US National Academy of Sciences.
Horse gram is referred to as "Kollu" in Tamil, "Kulthi" in Hindi, and "Ulavalu" in Telugu. Horse gram is the lentil with the greatest protein concentration on the planet. It possesses an astounding amount of power. This horse gram is given to horses that are utilised in racing for this reason.
This critical and underutilised tropical crop is grown mainly in dry agricultural regions. It has a low profile in today's culture.
100 gm of horse gram contains:
57 gm of carbohydrate
22 gm of protein
311 mg of phosphorus
287 mg of calcium
7 mg of iron
5 gm of fibre
3 gm of minerals
Uses of horse gram
Horse gram is particularly helpful in eliminating kidney stones due to its diuretic effects. Making horse gram a regular component of your diet will also help you avoid the formation of kidney stones. Horse gram includes elements that leave these stones to dissolve.
Regulating blood sugar is one of the benefits of horse gram. Researchers from the Indian Institute of Chemical Technology found that raw, unprocessed horse gram seeds help lower blood sugar levels. After a meal, horse gram lowers insulin resistance and slows carbohydrate digestion by blocking protein-tyrosine phosphatase. This makes horse gram an excellent choice for people with diabetes.
Because of its high phenol content, horse gram can attack fatty tissue, making it helpful in treating obesity. The Tamil saying "Ellachavanukku Ellu, Kozhuthavanakku Kollu," which translates to "For a feeble person, sesame seeds, and for an obese person, horse gram," emphasises the effectiveness of horse gram.
More uses of horse gram
Because horse gram lipids contain phytosterol esters, it has been demonstrated that they have anti-ulcer capabilities. Horse gram was discovered to be very beneficial in treating oral and peptic ulcers by researchers.
A rich source of antioxidants is included in the benefits of horse gram. Horse gram seeds have a lot of flavonoids, polyphenols, and proteins, which are the primary antioxidants that make fruits so good for you. In an article, researchers found that horse gram has a lot of antioxidant activity.
According to one study, oxidative damage induced by free radicals contributes to ageing and causes diseases such as heart disease. However, the human body can limit this harm with the correct nutrition and antioxidants. The primary antioxidants, flavonoids, polyphenols, and proteins, are abundant in raw horse gram. It is heart-healthy because it is also low in fat and high in carbs.
Horse gram, especially in soup form, can deliver heat and vitality to the body, keeping you warm on a cold winter day.
Advantages of horse gram
Horse gram is high in calcium, protein, and iron. Horse gram is one of the greatest calcium-containing pulses and one of the richest vegetarian protein sources.
A traditional Ayurvedic remedy for asthmatic patients is to consume a paste formed from boiling horse gram and pepper, which helps to relieve cold, cough, and congestion. Although it is not a treatment for asthma, it has been shown to provide immediate relief and aid in controlling breathing troubles.
Assisting in urinary discharge is one of the benefits of horse gram. Horse gram is a renowned diuretic in Ayurveda, and it is thought to be good at improving urine flow. To do this, you can consume horse gram can soup twice daily for four weeks to see results.
The consumption of horse gram, which is high in iron, has been demonstrated to increase menstrual cycle regularity in women. Its high iron content also contributes to a rise in haemoglobin levels in the blood.