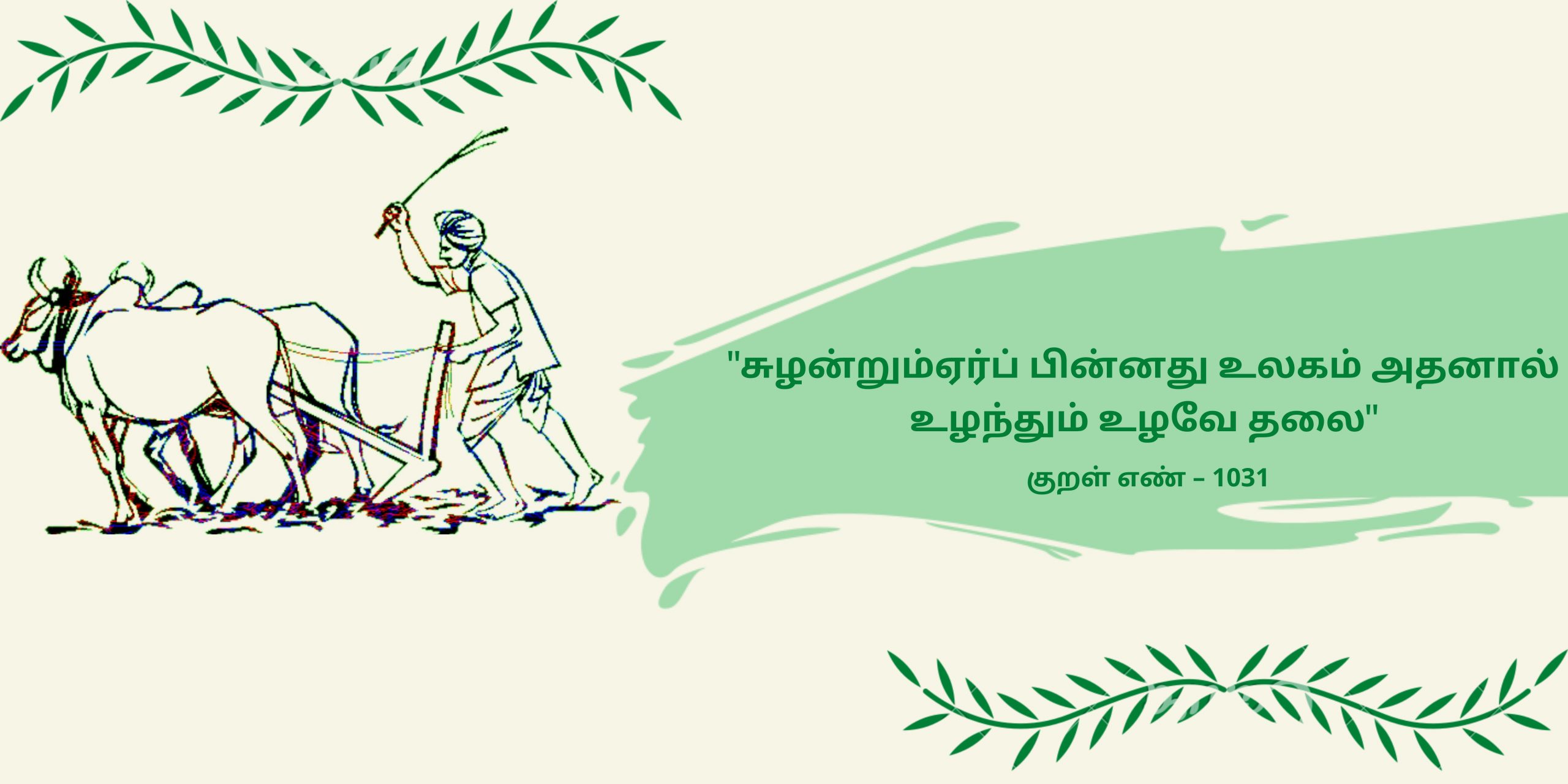 Uzhavar Thirunal!
'Uzhavar Thirunal' is a festival for agriculturists celebrated in Southern India. The Tamil word 'Uzhavar' means 'agriculturist' and 'Thirunal' means 'festive day'. In fact, 'Uzhavar Thirunal' is popularly known as 'Pongal festival', a harvest festival observed during the end of the harvest season. It is an exclusive Tamil celebration, also known as 'Thamizhar thirunal', which means "Tamil Festival".
'Uzhavar Thirunal' is celebrated every year in the middle of January. When the Sun takes a turn in his pathway from 'Dakshinayana' to 'Uttarayana' and enters the zodiac sign Capricorn, Uzhavar Thirunal is commemorated. This day is also remembered as 'Makar Sankranti'. 'Makar' refers to the Sun Sign Capricorn in the Sanskrit language, and 'Makar Sankranti' means the Sun entering that sign.
'Pongal' has been celebrated for more than 1000 years and was observed as 'Puthyeedu' linked to the harvest season. Later, the name was changed to 'Pongal' and recently, in Tamil, it is named 'Uzhavar Thirunal'.
This festival 'Uzhavar Thirunal' alias 'Pongal' is celebrated with a lot of joy, such as agricultural harvest products coming home in plenty and farmers having feasts. The Sun is honoured on this day. On this day, families prepare a delicacy called Pongal with the ingredients rice, milk, green gram, jaggery, spices, nuts, and dry fruits in a clay pot. The Pongal is first served to the Sun, following which the families and neighbours sit down and share it.
Another essential part of this day is the 'Kolam'. On this day, lime or rice powder is used to draw hand-drawn traditional decorations at the entrances of houses. Kolam is a lucky drawing that should be done first thing in the morning after a bath.
The significant products used in 'Uzhavar Thirunal' are sugarcanes and turmeric. Turmeric plants are always considered auspicious and are used to decorate the pot used to cook Pongal. They are also used to adorn the front of the house. Sugarcanes are kept in pairs or clusters on either side of the Pongal cooking pot while preparing the Pongal. Pongal festival is celebrated for four days. 'Mattu pongal' celebrated on the third day worships cows.
'Uzhavar Thirunal' is associated with several traditional fables. It is celebrated with various local names such as Pongal, Sankranti day, Lohri, Bihu, Hadaga and Poke. Uyir organic farmers market brings the best quality products to celebrate Pongal joyfully.