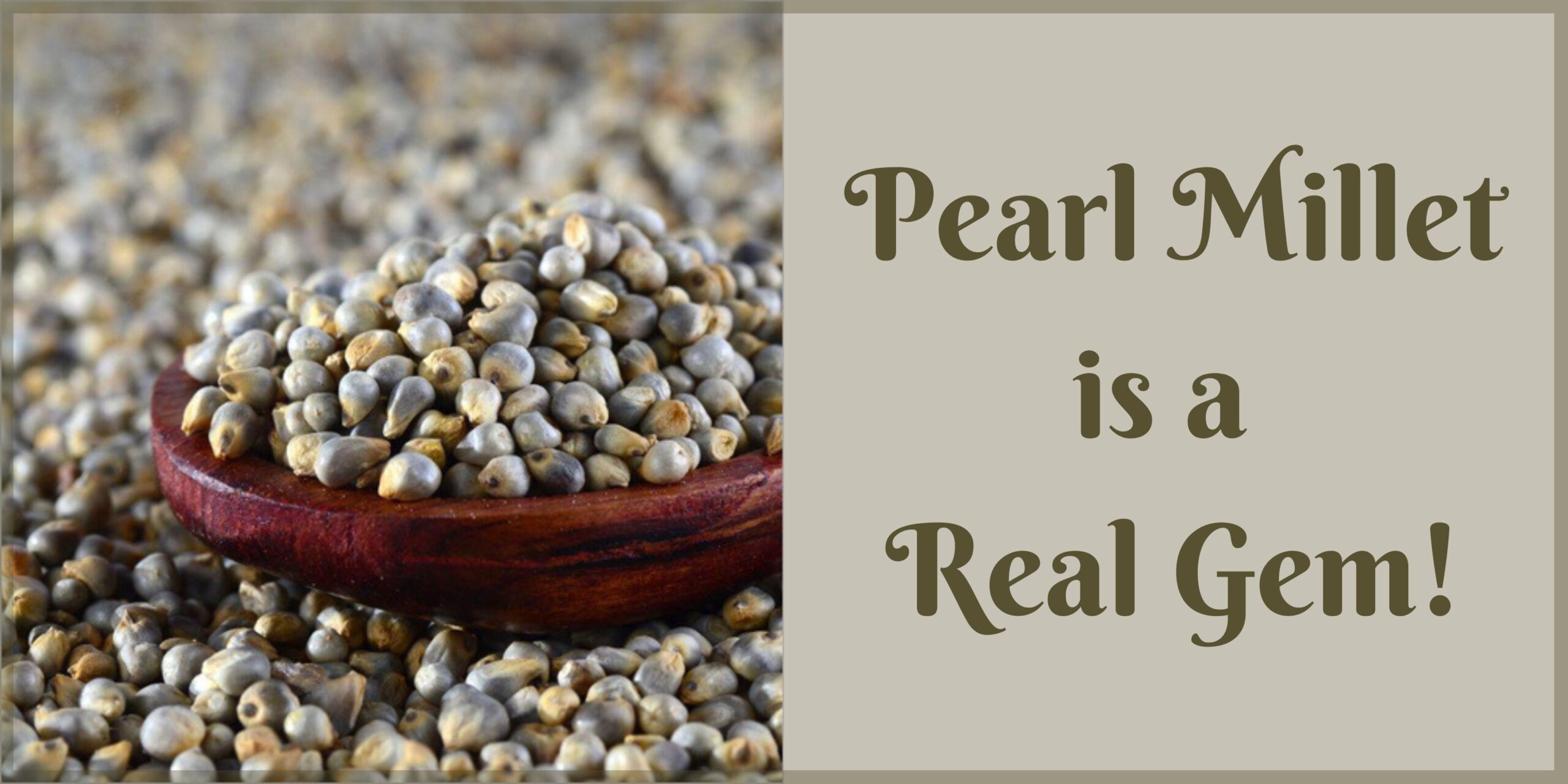 Pearl Millet is a real gem!
The benefits of pearl millet are elucidated exhaustively in this article. Pearl Millet, also termed bajra, is a very nourishing and easily digestible cereal grain and it is ideal for dryland farming. It is a healthy alternative for anyone with a gluten sensitivity or celiac disease because of its lack of gluten. Carbohydrates, antioxidants, vital amino acids, various vitamins such as beta carotene, riboflavin, folic acid, niacin, thiamine, and minerals such as zinc, magnesium, phosphorus, and iron are abundant in these foods. For every 100 grams of pearl millet, there are 1456 KJ of energy, 61.78 g of carbs, 5.43 g of fat, 11.49 g of dietary fibre, and 10.96 g of protein. You may build a perfect balanced diet plate by combining your favourite millet recipe with dishes high in protein and include lentils, cottage cheese, soy chunks, some fresh fruits, and a vegetable smoothie salsa. These grains, which are often grouped as millets and share their benefits, provide several nutritional properties and are suitable for intake by all age groups, including newborns, the elderly, pregnant women, and nursing mothers.
Pearl Millet's Health Benefits
Pearl millets possess carbs that are gradually digested and manage a steady glucose content for an extended time, making them a nutritious alternative for people with diabetes. Due to their iron and folic acid levels, these pearl millets are a healthy option for pregnant and nursing moms; it is one of the benefits of pearl millet. These grains are beneficial for those who have heart disease since they are low in cholesterol, a lipid that functions as a source of energy, and contain a high level of dietary fibre. Patients who suffer from celiac disease or gluten intolerance have the option of following a diet that is centred on pearl millet since it does not contain gluten and is well accepted by everybody. Pearl millets are one of the few meals that may lower the amount of acid produced by the stomach. This helps prevent ulcers from forming and alleviates the pain that can be caused by acid reflux.
Additional benefits of pearl millet
One of the many benefits of bajra is that it promotes healthy digestion; to put it another way, ingesting pearl millets on a regular basis will make it less likely that you will get constipation. The answer lies in the fact that bajra has a kind of fibre that is insoluble in water. The benefits of pearl millet include lowering the incidence of colon cancer a form of cancer as it generates the pH of the stomach. One of the many advantages of bajra for one's health is the fact that it may provide vegetarians with the necessary amount of protein. When blended with seeds such as rajma, chana dal, moong dal, and others, bajra flour is transformed into a complete wholesome food. People who have high blood pressure might benefit from the use of bajra because of the high potassium content it has. Increasing your consumption of foods high in potassium can assist in removing salt from your body, which will ultimately result in a decrease in your blood pressure.
Uses of pearl millet
The high phosphorus level of bajra contributes to your bones being more vital in the long run. Patients who suffer from high cholesterol should eat foods with a suitable quantity of healthy fats, such as pearl millets, which have this feature. Weight loss and obesity maintenance are the benefits of pearl millet. Because they are simple to digest and are well accepted by infants and young children, pearl millets are essential in baby food production throughout the weaning phase and even later in life. Pearl millet reduces the damage caused by free radicals in the body, assisting in healing wounds and preventing premature ageing, Parkinson's disease, Alzheimer's disease, and cardiovascular illnesses. It has a high concentration of vitamin K, an essential component in the production of many proteins required for blood clotting and the formation of bones. Bajra or pearl millet is available in several types for everyday eating; It may be used as flour to create flatbreads or dosa, grains to prepare porridge, processed grains for breakfast such as poha or upma, and ready-to-eat snacks such as millet or multigrain cookies. The many health advantages of bajra end up making it an ideal superfood that everyone should consume regularly.