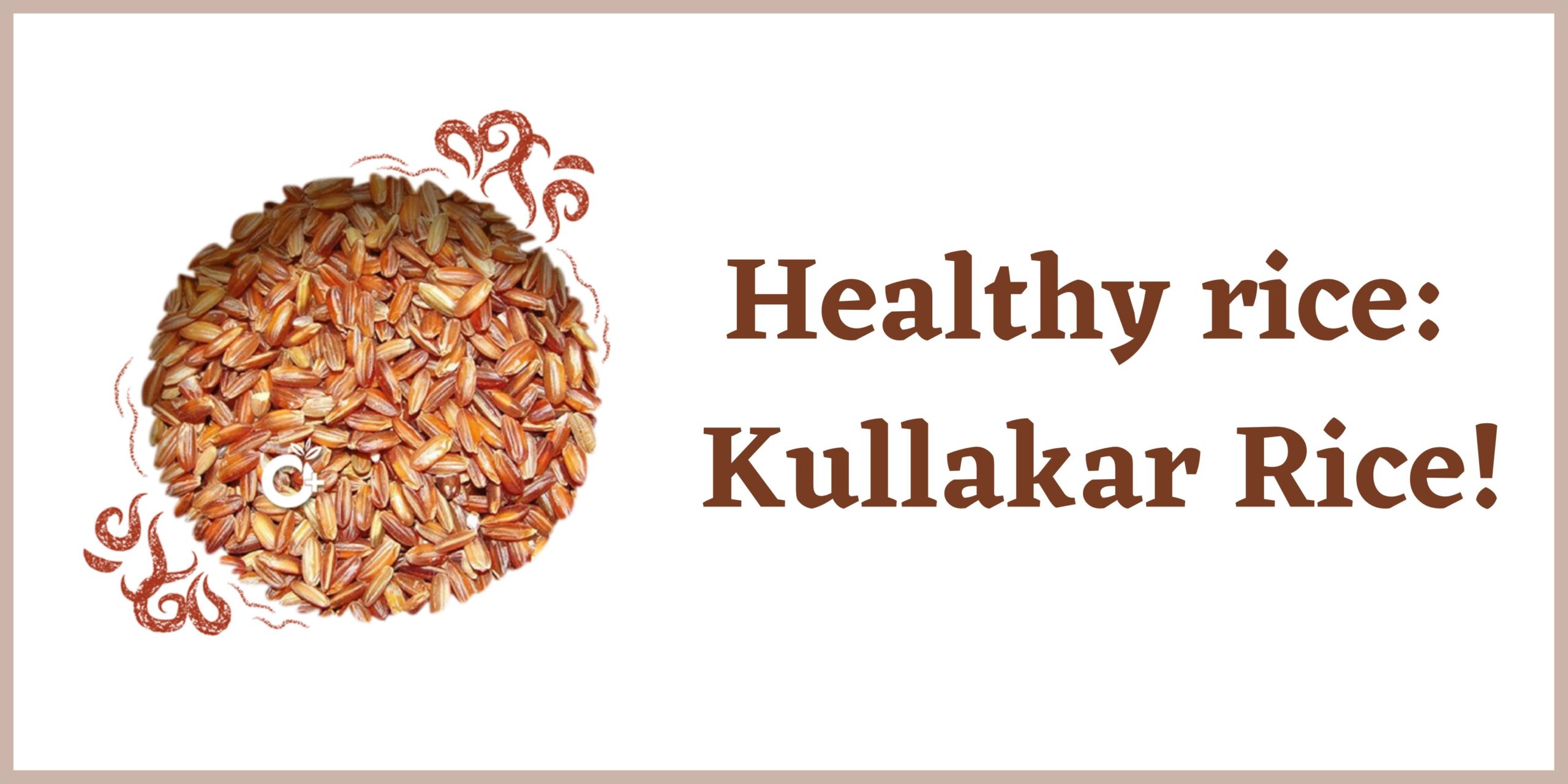 Healthy rice: Kullakar Rice!
The benefits of Kullakar rice are elaborated in depth in this post. Kullakar rice is a variety of traditional rice that is good for you in many ways. The straw of Kullakar rice is solid and often used to make roofs. It is still grown in places where people live in houses with thatched roofs.
Kullakar rice is a very old type of red rice that is grown chiefly in India. It is a kind of red rice that is produced in India. This rice comes from India and is naturally hardy and resistant to pests, so you do not need to use pesticides on it.
It only needs a short time to grow so it can be grown all year. Different types have adapted to other kinds of soil, such as alkaline or salty soil, as well as to dry or wet areas.
You can make porridge, dosas, and idli with this rice.
Uses of Kullakar rice
Kullakar Rice contains a wealth of vitamins and minerals. The consumption of Kullakar Rice improves bone density. Carbohydrates are beneficial to one's health, and Kullakar handbound red rice contains them. There is also evidence in ancient literature that Kullakar red rice possesses medicinal properties.
When Kullakar rice is used in cooking, it helps the body lose weight and thus preventing the cause of obesity. Kullakar Rice helps you lose weight because it takes longer to digest. This is because it is made up of complex carbohydrates. Regulating blood pressure is one of the benefits of Kullakar rice. Regular ingestion of Kullakar brown rice contributes to the maintenance of a healthy blood pressure level.
The intake of Kullakar Rice can help relieve constipation. One of the advantages of Kullakar red rice is that it contains a high amount of both zinc and iron. The usage of Kullakar kaikuthal red rice helps to boost one's energy levels and fortifies the nervous system.
Advantages of Kullakar rice
Controlling blood sugar is included in the benefits of Kullakar rice. This old kind of red rice known as Kullakar is also beneficial for people with diabetes. Kullakar rice can be eaten on a regular basis by people with diabetes.
The following are some of the many dishes that can be prepared with Kullakar red rice. These include Kullakar red rice paniyaram, Kullakar red rice noodles, Kullakar red rice spicy salad, and Kullakar red rice yummy sweet payasam.
Because of the short life cycle of this particular variety, it can be cultivated in any one of the three seasons. It requires a low amount of water to sustain growth. It has a high resistance to drought, and there shouldn't be any issues with waterlogging. It is highly resistant to both vermin and illness.
It is recommended to use soil that is sandy clay or clayey in texture when cultivating this variety. 100–110 days are required for the crop to grow. It can reach a height of about 100 centimetres when fully grown.
Healthy benefits of Kullakar rice
The nutritional value of organic Kullakar Rice is exceptionally high. Kullakar rice is the kind that is best in preventing skin disorders, just like any other traditional variety of rice that has many benefits. Red Kullakar rice that hasn't been polished has been shown to protect against premature ageing.
Energising the nervous system is one of the benefits of Kullakar rice. Kullakar rice is different from white rice. This variety of rice has a higher concentration of zinc and more antioxidants than other grains. Kullakar brings back life to cells and gives the body more energy.
Kullakar handbound red rice is an effective treatment for patients suffering from conditions such as urinary tract infections. There are references in ancient Siddha literature to the medicinal qualities of Kullakar rice. Just like organic food products traditional Kullakar red rice is known to boost immunity, making it more effective at fending off infections of all kinds.